Business planning strategies and templates to assist you in getting started. Turn your ideas into an empire
Web planning and designing tips, registering and hosting options, website building tutorials, content creation & management, web launch and performance metric analysis.
Use our tips and 3 step strategy with online marketing channels to increase website traffic, generate leads, convert visitors to loyal readers and customers.
Build an E-Commerce store with ease. Tips on how to structure your store and create a shopping experience that will satisfy both you and your customers.
Search Engine Optimisation
66% of all people searching online will click through on the top 3 results. Learn how to get your valuable pages ranking in the search engines.
Online Business Tools
Our resource centre with tools and services for achieving maximum results with the least amount of effort.
Online shopping is a huge multi-billion dollar business.
It is expected to grow this year by 20% to a massive $1.5 trillion globally
Take advantage of this massive explosion in online selling with your own blog, website or e-commerce store
Shoppers believing they will get a better deal online than in stores

71%

Online population that has purchased something using the internet

80%

Online population that have purchased more than once

50%

Online shoppers that begin by using a search engine

44%
Online Shopping Sales Growth
E-Commerce sales are predicted to grow at a steady pace to approx. $370 billion in 2017, up from around $231 billion in 2012.
Mobile Leading The Way
People aged between 25 to 34 are using their smartphones to read reviews, compare prices and buy products whilst engaging with brands on social media
Gen X Big Spenders
Spending on average $560, the Gen X will spend around 15 % more online than their Gen Y counterparts ($489), and roughly 25 percent more than the average adult ($449).
The CTR Of The Top 3 Google Search Listings
Internet Users Leaving Reviews Online
Social Media Platforms And Counting
Build A Website Core Features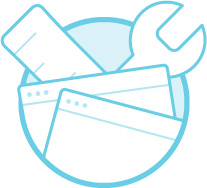 Domain Registration, Web Hosting & WordPress Installation
Follow the steps and learn how easy it is to register a domain name, setup web hosting and quick install WordPress CMS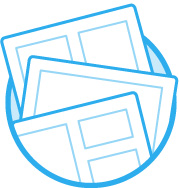 Theme Installation & Website Optimisation Settings
Free and paid themes to build out a professional looking website. Essential free plugins and settings to improve the performance and optimisation of your website.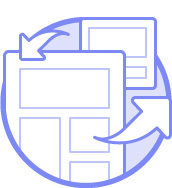 Building Your Website
Here we cover how to publish your first lot of pages and posts. Also learn how to add relevant images and videos, install sidebar widgets for various content, blurb icons, statistics bars and lots more
Look No Further. Get Started Today